Advance Cyber Infrastructure in South Africa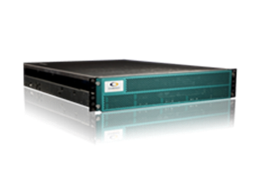 Building a High-end Cyber infrastructureTransforming a country into a recognised global leader in science and technology is no small feat. Yet that is the course set for the Centre for High Performance Computing (CHPC) in Cape Town, South Africa. They are working to accelerate their country's socioeconomic status and worldwide competitiveness through an advanced cyber infrastructure, which includes Convey hybrid-core servers.
Faster Results and More ResearchOne of the most demanding users of the CHPC's resources is the South African National Bioinformatics Institute (SANBI), the largest bioinformatics research facility in South Africa.  The Convey systems are well suited to their data centric analysis, which can have quite different demands than traditional HPC applications.
"Using the Convey systems, we are able to run BLAST sixty times faster than on our in-house cluster," states Peter Van Heusden of SANBI.
Beyond BioinformaticsCHPC is planning to use the Convey systems for a number of high-priority research areas, such as Human Language Technologies, to improve digital communication among the 2,000 languages on the continent of Africa.
According to Happy Sithole, director of the CHPC, "Our goal at the CHPC is to enhance computational research across all academic disciplines, which will result in improved social and economic conditions in South Africa. We are also looking to add more Convey systems, which will help CHPC continue pursuing significant and innovative research."
For more information download the case study – CHPC Developing an Advanced Cyberinfrastructure
[ninja_forms_display_form id="1"]