Next-Gen Software-Defined Datacentre
What will the datacentre of tomorrow look like? The legacy "3 tier" infrastructure stacks that are common in the enterprise today (blade compute, SAN fabric and storage arrays) are no longer able to meet the requirements of today's fast moving businesses. Eurotech has anticipated the transformation towards "Business-IT" and its impact on People, Process and Technology in IT organisations. In a future paradigm that is increasingly virtualized, cloud-based and driven by new services like VDI, IT infrastructures need to offer greater flexibility, scalability, performance, automation and self-service capabilities. The largest web-based companies in the world have proven a software-defined model for managing and scaling such distributed "web scale" architectures. Simplicity of management, flexibility, linear scalability, high performance, open API's and software-defined features are the new paradigm that is defining how the data centres of tomorrow are being built to deliver "X-as-a-Service".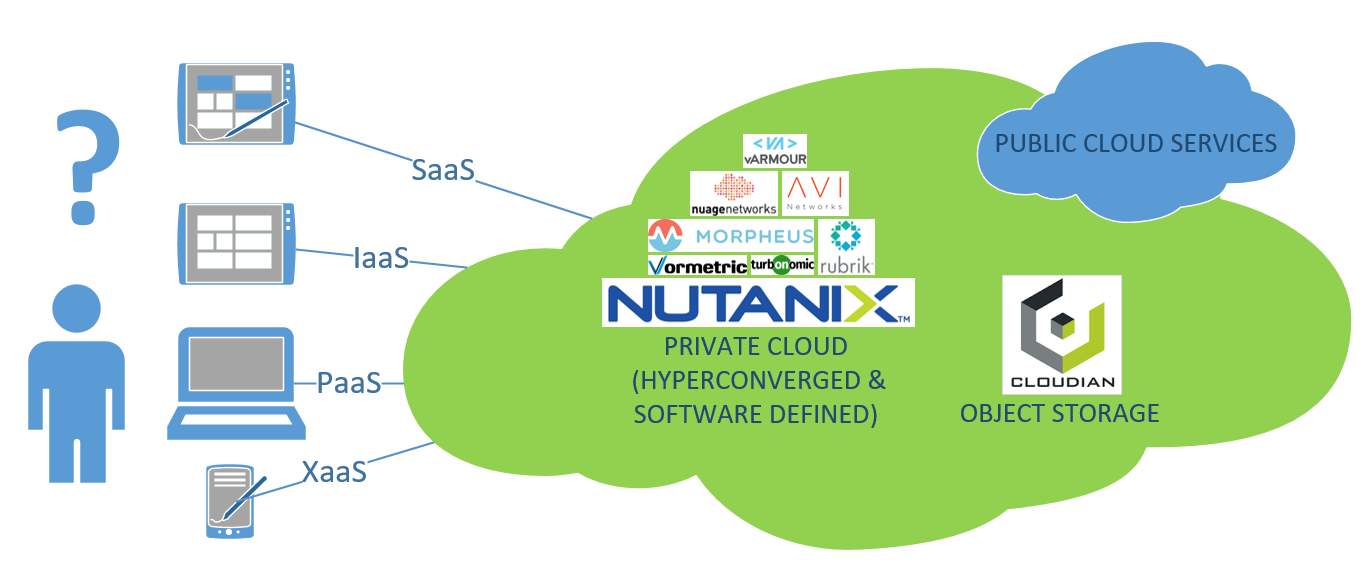 Eurotech is both proud and excited to have partnered with the world's leading companies that are shaping the software-defined, hybrid-cloud datacentre infrastructure space. Furthermore, Eurotech has developed a complete reference architecture for this next-generation datacentre, to allow IT organisations to leverage the power of an integration end-to-end solution.
Please contact us for a no obligation overview and demo of this solution set.
Below are some links to our strategic partners in this space:
[ninja_forms_display_form id="1"]