NEW Lenovo Converged HX Series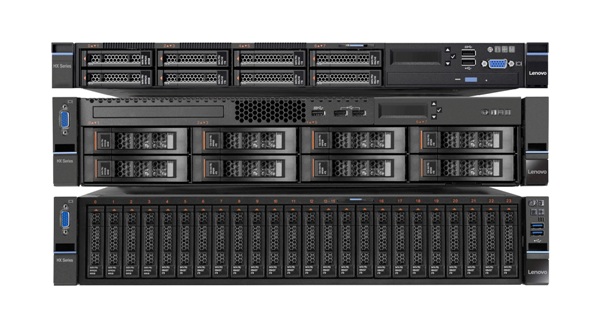 June 6th was an exciting day for Lenovo as they made some major announcements around specifically the Lenovo Converged HX Series.  The announcement has many parts but it overall shows just how serious Lenovo is about the hyperconverged market.  They announced a refresh of the original three appliances, and introduced the HX 1000 Series, which is purpose-built for remote office/branch office (ROBO) and the HX 2000 Series which is purpose-built for small and medium size businesses (SMB).  Several new models were added to the HX 3000 and 5000 Series as well as the introduction of new Intel processors for all appliances.  Some new features to note are the addition of a 1U-1Node and 2U-4Node form factor, all flash models, GPU and Hyper-V support and coming soon – Secure Encrypted Drives
The Lenovo HX Series portfolio went from three appliances to eleven in just five months – Back in November of 2015 is when the partnership with Nutanix was announced.  In a matter of just seven months, Lenovo went from non-player to major player.
Also this past week, Lenovo featured the HX Series at Lenovo Tech World 2016.  Lenovo had several data centre technology demos up and running, including the HX 3000 series.  Stay tuned for more updates regarding the HX Series and our participation in the Nutanix .NEXT conference.
To find out more, please contact us.
[ninja_forms_display_form id="1"]