Case Study: Welsh Ambulance Services NHS Trust
1st June 2017
Business
Welsh Ambulance Services NHS Trust cover an area of 20,640 kilometres and serve a population of 2.9 million, their diverse area encompasses tranquil rural retreats, busy seaside resorts and large urban conurbations. They attend more than 250,000 emergency calls a year, over 50,000 urgent calls and transport over 1.3 million non-emergency patients to over 200 treatment centres throughout England and Wales.
Challenge
The Trust were trying to keep pace with increased demands on their IT infrastructure, much which was overdue a refresh. Out of date hardware and software needed replacing to ensure maintainability and allow for new services within the trust. Current Disaster Recovery (DR) provision needed reviewing to provide the support that the trust needed in the event of a major incident.
Solution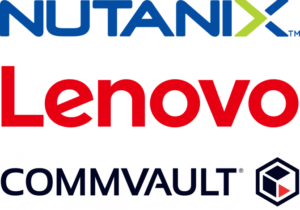 Eurotech Computers proposed the Nutanix Hyper-converged software defined enterprise cloud platform based on Lenovo with data protection from Commvault. This provides a single virtualisation platform, split across the live and DR sites, with support for VMware and Hyper-V workloads and gives them the ability to use the included Nutanix Acropolis AHV. Hardware enabled snapshots driven by Nutanix or Commvault provide rapid data protection and recovery options.
For the full case study, click here.