IBM Spectrum Archive Enterprise Edition
Highlights
Enable cost-effective tape storage for cloud and analytics infrastructures with IBM® Spectrum Archive™, combined with the scalability, manageability and performance of IBM Spectrum Scale™
Help reduce IT costs by replacing tiered disk storage (Tier 2 and Tier 3) with IBM tape libraries
Expand archive capacity in up to two libraries without impacting the availability of data in the pool
Improve data availability and total capacity with support for up two libraries in a single file system
Add extensive capacity to IBM Spectrum Scale™ installations with lower media, floor space and power costs
IBM Spectrum Archive is a member of the IBM Spectrum Storage™ software portfolio which is designed to address data storage inefficiencies by changing the economics of storage with a layer of intelligent software. This software creates an efficient "data footprint" that dynamically stores every bit of data at the optimal cost, helping maximize performance and ensuring security.
IBM Spectrum Archive Enterprise Edition (Spectrum Archive EE) gives organizations an easy way to use cost-effective IBM tape drives and libraries within a tiered storage infrastructure. By using tape libraries instead of disks for Tier 2 and Tier 3 data storage—data that is stored for long-term retention—organizations can improve efficiency and reduce costs related to storing growing amounts of data. Spectrum Archive EE seamlessly integrates with the scalability, manageability and performance of IBM Spectrum Scale, an IBM enterprise file management platform that enables organizations to move beyond simply adding storage—to optimizing data management.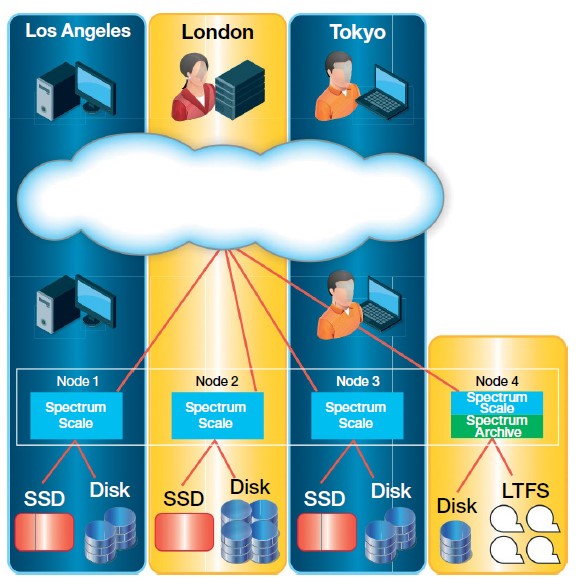 Archive and Essence Manager – Overview
IBM's advanced Archive and Essence Manager (AREMA) is a sophisticated, multi-function solution that improves the agility and speed of file based media production and distribution workflows. In doing so, AREMA can safeguard quality and improve efficiency throughout the organization. It can give better process visibility and insights, workflow orchestration, media essence storage and archiving, while reducing costs. AREMA has been designed to enable optimal operation in any new digital, cross channel ecosystem.
What are typical use case scenarios?
AREMA supports a very wide range of possible use cases. Some examples are
Production orchestration for ingest, transcoding, QC, editing, post production and play out including news workflows on growing files
Deep archive for video and audio files on automated tape libraries
Project parking for Avid Interplay environments
Rules based media distribution workflows for B2B delivery
Transcoding orchestration, providing a single frontend and resource management for a transcoding farm using transcoders from different vendors
File import workflows with human approval workflows
Orchestration of production work inside an Avid Interplay system
Monitoring and visualizing of file based workflows which are not orchestrated by AREMA
Automated testing of file based workflows which do not necessarily need to be orchestrated by AREMA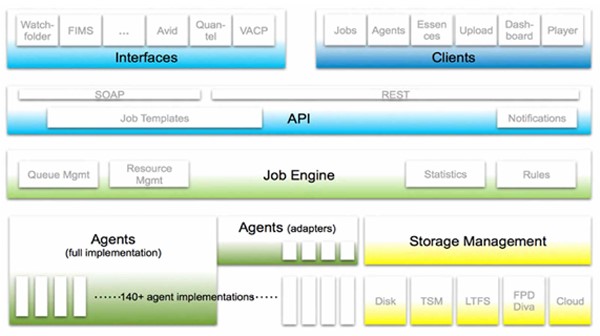 [ninja_forms_display_form id="1"]