Flash & SSD
IBM FlashSystem® V9000 is a comprehensive all-flash enterprise storage solution. FlashSystem V9000 delivers the full capabilities of IBM FlashCore™ technology plus a rich set of storage virtualisation features.
FlashSystem V9000 delivers industry-leading value to enterprises along three dimensions: Scalable Performance, Enduring Economics, and Agile Integration.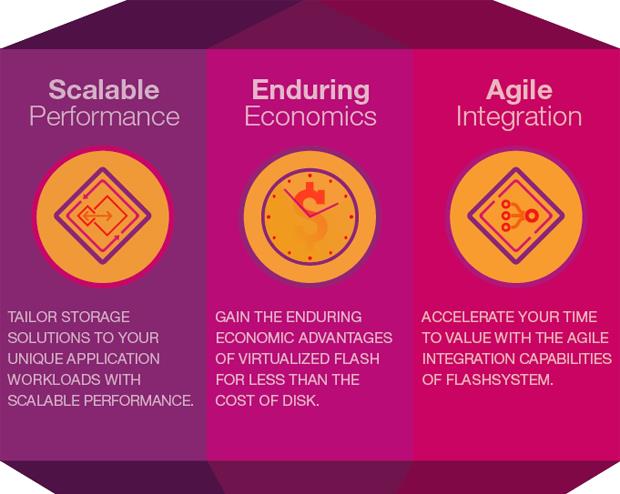 Flash realised! IBM FlashSystem V9000 performs better, costs less, and integrates more easily than any other enterprise storage solution.
IBM FlashSystem® V9000 delivers value into your unique data centre environment through scalable performance, enduring economics, and agile integration.
Click here to view the full product details.