Nuage Networks
Introduction
Nuage Networks has set out to make network provisioning as seamless and agile as modern-day hyper-converged and software-defined compute and storage infrastructures. Where today's virtualised and cloud environments can provision new virtual machines in seconds or minutes, corresponding network changes still take days or weeks.
Before Nuage: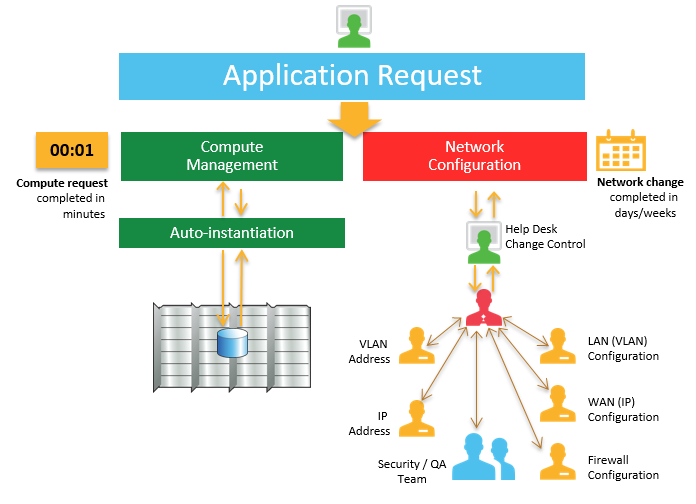 With Nuage: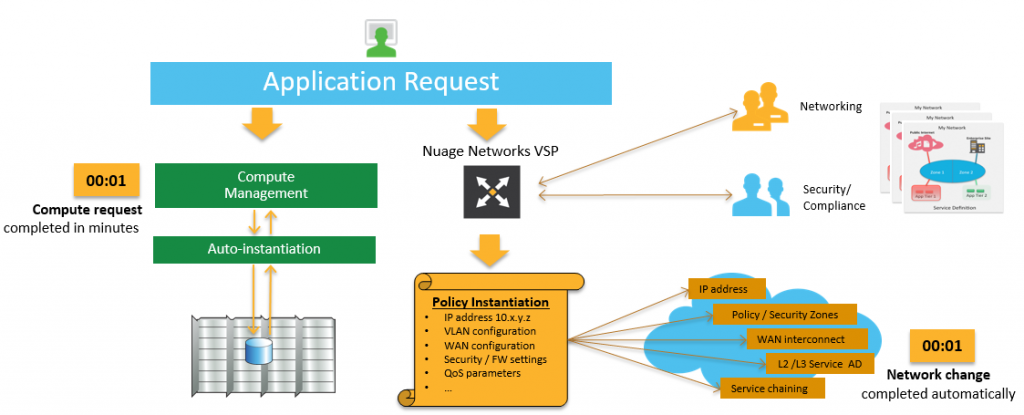 ---
Solution Benefits
Nuage networks realises the vision for a Software-Defined Network (SDN) by delivering the following business benefits:
Integration with Open Source and VMware hypervisors, across private and public clouds
Security controls between individual VM workloads, tenants and virtual networks
Provision networking automatically and in seconds by applying Network Policy Templates
Reduced Network Troubleshooting
Graphical view of alarms and faults in the network and alarm correlation for root cause analysis
Programmable Infrastructure
Enables DevOps to control networking programmatically and speed up application development and delivery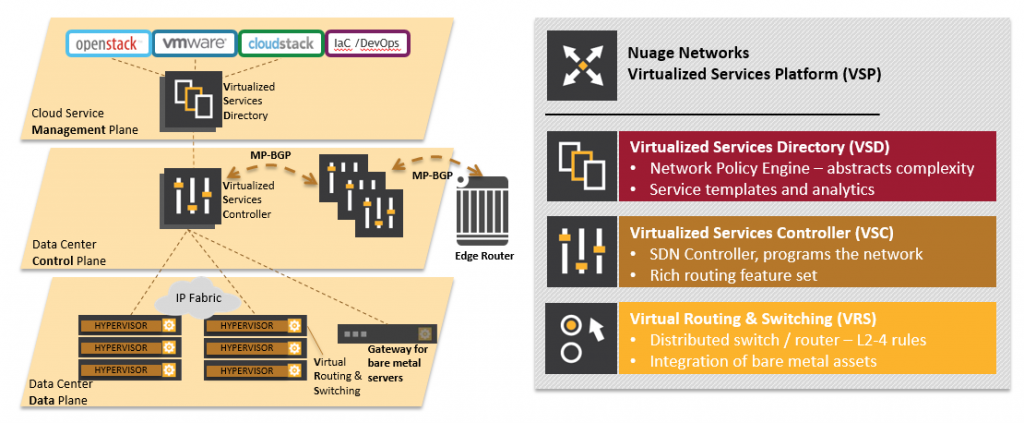 ---
Return on Value
Nuage networks delivers the following return on investment:
50% reduction in Operation Expenses
10x Improvement in turn-up response time,
10x Reduction in configuration errors
40% Increase in asset utilization & flexibility
---
The Eurotech Difference
For over 23 years Eurotech has been providing enterprise IT solutions and managing mission-critical business applications for our customers. We have a broad range of skills and extensive experience across technology stacks and are leading innovators in the design and deployment of next-generation datacentres.
[ninja_forms_display_form id="1"]